Kid's Teeth Cleaning Carson, CA
At Carson Children's Dentistry, we understand just how important your child's oral health and dental development are to you. Regular dental cleanings are a vital component to maintaining a beautiful smile as your child grows.
As your children's teeth develop, plaque and tartar builds up on the surface. Not only can this damage their baby teeth, it can also hurt the development of their adult ones. Our proficient and gentle dental hygienists are well-trained in carefully removing these plaque and tartar deposits and ensuring your child's future overall oral health.
What Is Involved In a Dental Cleaning?
A professional dental cleaning is when tartar and plaque are removed from the surface of your child's teeth. A dental cleaning will also involve a gentle teeth polishing and a thorough flossing. We recommend you bring your children in for dental cleanings once every six months. Teeth cleanings are a very important component in maintaining your child's oral health.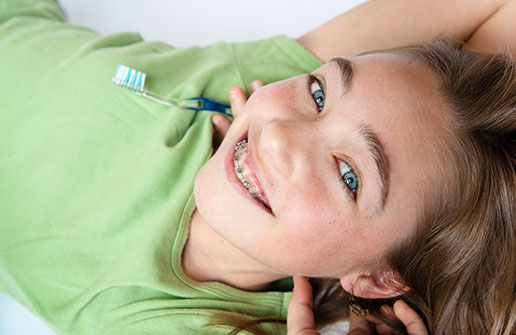 Benefits of a Dental Cleaning
Eliminates plaque and bacteria
Helps prevent future oral health complications
Aids in the proper development of your child's permanent teeth
We offer Flexible dental cleaning appointment times to fit your family's schedule.
The Dental Cleaning Process
You will first bring your child to the office where we will examine their teeth and take any required x-rays. Dr. Omid Barkhordar will then check on the development of your child's smile and address any questions or concerns you may have.
Our skilled dental hygienist will proceed to carefully clean away any existing bacteria and tartar from the surface of your child's teeth. Any lingering debris between teeth will then be flossed away, and we will wrap up the dental cleaning with a polish using our innovative cleanser. 
Call Us To Schedule Your Kid's Teeth Cleaning Today!
(310) 961-2927
101 W. Carson St. Suite B
Carson, CA 90745
Office Hours
Monday - Friday: 9am - 6pm
Saturday: By Appoinment
Closed Sundays
101 W. Carson St. Suite B
Carson, CA 90745
Office Hours
Monday - Friday: 9am - 6pm
Saturday: By Appoinment
Closed Sundays